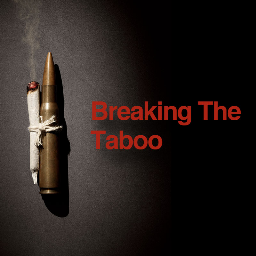 "Breaking the Taboo" is a new documentary that's already creating a stir. Below are a couple quotes:
"Obviously, if the expected results (of the Drug War) was that we would eliminate serious drug use in America, and eliminate the narco-trafficing networks… It hasn't worked." – Former President Bill Clinton
"You cannot make a war against drugs, without knowing that in doing so you would be making a war against people." – Former President of Switzerland, Ruth Dreifuss
Just released this month on YouTube, "Breaking the Taboo" could be one of the most likely films to help sway those still against drug reform. This thought-provoking documentary highlights the massive human, environmental and economical ramifications of a failed international drug war. Co-Directed by Cosmo Feilding Mellen and Fernando Grostein Andrade, it features some high-profile figures. The film is narrated by Morgan Freeman and features interviews with officials including former presidents Bill Clinton and Jimmy Carter, as well as many other former heads of state in Latin America and Europe. Others interviewed include a former drug czar, former police officer, and former US congressman.
The premise of this moving film is simple: after 50 years of failure, it's time to break the taboo surrounding illegal drugs and open up rational discussion on drug policy.
The documentary features useful (and to some, shocking) statistics right from the get-go:
a $2.5 trillion war
44 million arrested in the US alone
a $320 billion black market
47,000 killed in Mexico since 2006
For many already familiar with the Drug War's failure, this is old news, but this documentary has the potential to reach a wider, more skeptical audience. The film covers the wide-ranging and crushing effects of the war, both on the demand and supply side. It begins with coverage of the violence fueled by the black market drug trade – from the cocaine industry in Columbia, to the the cartel wars currently raging in Mexico. Later, the film delves into the history of the American Drug War, and the politics that have kept it going for half a century.
Breaking the Taboo later moves in a more positive direction, with an in-depth look at alternative solutions that have been applied by countries like Portugal and the Netherlands, and coverage of last year's Global Commision on Drug Policy. The film ends with a call to action: Share the Film, Join the Debate. With this film's release just after Colorado and Washington's votes to legalize, it seems like the push for legalization is finally gaining some momentum.